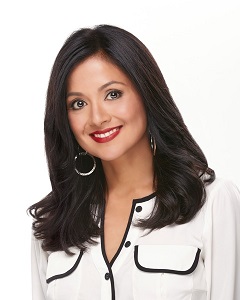 Elissa's love affair with real estate began when she was a student at UCLA and living in Westwood. The surrounding homes of Bel Air and Beverly Hills intrigued her with their elegant facades and she couldn't stop thinking about what their interiors must look like. Her interest in interior design was so great that after graduating with a B.A. in English, she returned to UCLA to study interior design and architecture.
After she completed school she traveled the world and lived abroad absorbing design and cultures. Her first year abroad was in Mexico, where she lived in Guadalajara and Oaxaca, teaching English at a private school. She went on to live in Florence, Italy for a year. There, she studied Italian art and architecture while earning a certificate in goldsmithing, studying under master jewelers from the Ponte Vecchio. Elissa speaks Spanish, Italian and has a basic proficiency of French.
In 1996 after returning from her travels, Elissa took her real estate exam and passed. Her first broker took her under his wing and she flourished, becoming "rookie of the year" that same year. She went on to become a consecutive top producer and later obtained her broker's license in 2005.
After having worked in Ventura County for ten years, Elissa felt it was time to expand her reach and enter the luxury market. She moved to an esteemed brokerage in Montecito and later to Beverly Hills, where she learned the nuances of how to position and present homes of this caliber. Aside from having this working knowledge, Elissa also completed specialized training to become a member of the Institute for Luxury Home Marketing.
Elissa has 20 years of experience with every type of real estate transaction possible; leases, mobile homes, short sales, foreclosures, 1031 exchanges, condominiums, single family homes, income property, commercial property & land. She is always willing to assist her clients with any of their real estate needs and welcomes any type of transaction.
Clients will agree that Elissa's background is the perfect combination for helping them sell and purchase homes. She is diligent and organized as demonstrated through her years of studying and teaching. She is well versed in design and architecture which is crucial in understanding a home's features. Her keen eye and attention to detail are essential for creating extraordinary marketing pieces. She has had international exposure to customs and cultures and is multi-lingual, which is beneficial when dealing with clients from around the world. She has experience in two of the top luxury markets in California which has given her invaluable insight to bring back to the areas in Ventura and Santa Barbara Counties where she has expertise, specifically Westlake, Thousand Oaks, Camarillo, Oxnard, Ventura, Carpinteria, Montecito and Santa Barbara.
Our Mission Statement:
Our philosophy is simple: clients come first. We pledge to be in constant communication with our clients, keeping them fully informed throughout the entire buying or selling process. We believe that if you're not left with an amazing experience, we haven't done our job. We don't measure success through achievements or awards, but through the satisfaction of our clients.